No Eastie Casino Group Opposed to Casino Near Boston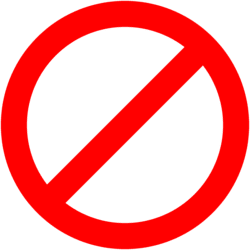 In 2013 East Boston voters rejected a plan that would have made Suffolk Downs one of the bidders for the Boston metro casino license. This however was not the end of the issue and the fight has been raging ever since.
No Eastie Casino is a committee that has been organized by East Boston residents and neighbors to oppose the building of a resort casino near Boston. They are opposing the building of the resort in their urban, densely populated neighbourhood. The committee have stated that they are working to build community awareness of the impact a casino would have on East Boston residents and businesses. They are also looking to strengthen the voice of their community with key decision makes and ultimately to successfully defeat the casino proposal.
Proposal for a Resort and Casino Near Boston
A proposal to construct a 161 acre resort casino complex at Suffolk Downs near Boston is being threatened by the No Eastie Casino group. This project promises to create 2,500 construction jobs and 4,000 permanent jobs whilst also investing $40 million in improvements to roads and infrastructure.
Unfortunately, the proposal doesn't sit well with many of the residents of East Boston and there was a large protest in Maverick Square to voice the opposition.
The opposition have stated that East Boston is a culturally diverse, vibrant community that has long been home to immigrants, middle and working class families, small business owners, and artists. They are stating that the proposed casino would directly affect residential neighborhoods, affordable housing properties, primary and secondary schools, a salt marsh preservation, and more. East Boston is one of Boston's last affordable mixed-income areas and it is also a federally designated environmental justice community due to the presence of Logan Airport, Global Oil, and other businesses that rely on access to Boston Harbor.
The opposition to building this $1 billion resort-style casino near Boston at Suffolk Downs is becoming very organized and there are dozens of anti-casino residents of East Boston and neighboring communities getting together and uniting to strategize and share information on how to stop the casino going ahead. Members include lawyers and residents all with a goal to oppose the construction on this site and make their voice heard.
Casino Near Boston Opposition Groups
Residents of East Boston are building a very strong network of opposition at community meetings and through the use of social media. There are a number of Facebook group such as No Eastie Casino and Suffolk Downs Neighbor that are in strong opposition for this casino resort development and both have also built their own websites where people can get more information.
All the opposition groups are continuing to meet every two weeks as their efforts continue to stop the building of a casino near Boston and ensure that Suffolk Downs does not become the site for the metro casino license.